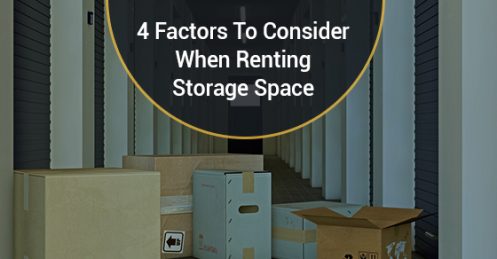 Before Your Rent Storage Space, What Should You Ask?
Posted by Zoom Zoom Storage | 14-05-2018
There are many situations that may require you to rent temporary storage space, like freeing up space in your home, downsizing, storing seasonal items, planning a quick move, and so on.
Depending on your situation, here are a few questions you should ask yourself to make sure you choose the best solution for you:
What amenities, features, services does the storage facility offer?

As you begin your search for a storage unit, you should keep in mind that all facilities are not the same, and offer very diverse storage solutions. Check the cleanliness, availability of packing services, security measures, option for climate controlled storage, drive-up access, customer service, 24/7 access, and other features you consider important to make it convenient for you.

What extra-security features do you have?

Security gates and padlocks don't provide enough security for your valuables and possessions in storage as they can be easily cut with bolt cutters. To eliminate the threat, find out whether the facility is using the new generation "cylinder locks" that don't have an exposed hasp, meaning they can't be cut using bolt cutters. Also check for other security features like:

Individual door alarms
24/7 video surveillance and recording
Perimeter fencing
Good lighting

Do you offer climate-controlled storage?

Temperature and humidity fluctuations are the leading cause of damage to wooden furniture, documents, fabrics, and other valuables in storage. To protect your belongings, you should find climate-controlled storage that offers temperature and humidity control.

Do you offer self-storage insurance?

In addition to the security measures in place and controlled climate storage, you can have greater peace of mind if your valuables are insured while in storage. If the facility you prefer doesn't offer an insurance program, see if they can refer you to reputable insurance providers. You will have to discuss with the insurer about your options for insuring the items in your storage unit.
For more information on self storage units available near you, contact Zoom Zoom Storage at (905) 454-1866 (Brampton), (905) 709-3722 (Thornhill) or (905) 474-9666 (Markham). We have convenient locations across the GTA area to better serve you and your storage needs!
Leave A Comment